Police are appealing for the return of a quantity of dangerous drugs that were taken from an ambulance at about 7pm on Tuesday outside Accident and Emergency at St Thomas' Hospital.
The drugs were in a bright red canvas bag with the words 'Kent Ambulance Service ME2'.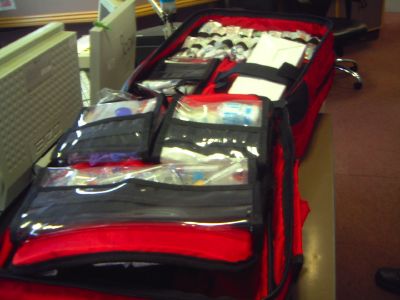 The information will be treated in the utmost confidence and if the bag is seen or found, contact Acting Sergeant Jim Southgate at
Kennington Police Station
on 020 8649 2832 or if you wish to remain anonymous call Crimestoppers on 0800 555 111.