Judith Mayhew, Leader of the Corporation of London, recalled the City's close links with Southwark when delivering the annual SLIM Lecture at Southwark Cathedral.
Southwark was the City's Bridge Without Ward and the final separation did not come until 1899.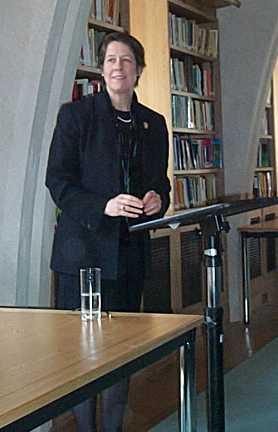 Miss Mayhew, who came direct from the Mayor of London's cabinet meeting, spoke about the role of the London Development Agency- the economic
development arm of the Mayor's administration – and highlighted the Corporation of London's regeneration programme and its partnerships with adjacent poorer boroughs.
"In the Pool of London Partnership one project has been a business liaison unit established to help small ansmedium, sized businesses in the Pool area. Last year the scheme advised 71 businesses and helped 124 people to obtain vocational qualifications."
SLIM is the South London Industrial Mission based at Christ Church in Blackfriars Road.