Is the Jerwood Space's flat roof and cut-off staircases the result of an aircraft taking off part of the second floor just after the end of the war?
This is the long standing rumour about the
Union Street
building which at the time was the Orange Street School with an entrance in parallel
Copperfield Street
.
Jerwood Space Director Richard Lee says: "I've met a cab driver who swears he was here in the early Fifties or late Forties who remembers playing in the wreckage or the hole caused by the crash in what is now the kitchen garden area."
He knows various people who have been asked about the alleged incident but they can only recall hearsay rather than the event itself. The Southwark Local History Library does not have any records.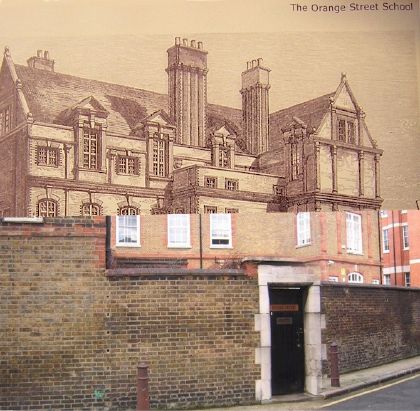 Jerwood Space">
Imogen Lee, who is researching the building's history, is scouring the national archive and newspapers for leads.
If anyone has a memories or knows people who lived in the area at the end of the Second World War she would like to hear from them on email: imogenc.lee@gmail.com">imogenc.lee@gmail.com
• In April the Jerwood Space announced plans [PDF] for new rehearsal spaces and meeting rooms to be added at the top of the building.