A new bus route using the latest low emission vehicles starts in SE1 this Saturday.
Riverside 1, to be known on the bus blinds as RV1, will run as near the Thames riverside as possible between Tower Bridge and County Hall. The turning points at each end are Covent Garden and the Tower of London.

Mayor of London Ken Livingstone, launching the new service in front of Tate Modern, said that he was delighted to be inaugurating the first new bus route in London for over a decade. Among those present to welcome the new service was Shakespeare's Globe artistic director Mark Rylance.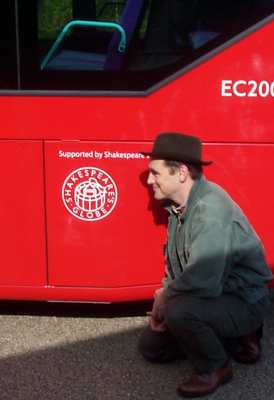 The single-deck red buses, featuring local landmark and sponsor logos, have been built in Germany by Mercedes-Benz. The buses will run every 10 minutes from early morning until midnight every day. The service starts daily at 6am with the ten minute frequency operating from 7am daily except Sunday when it starts at 8am.

There are bus stops in Upper Ground, Broadwall, Sumner Street and Southwark Street. The service is part of the London Buses network with Travelcards accepted.


• Riverside bus website