The final Routemaster bus to operate in public service in London south of the Thames crossed Westminster Bridge on Friday lunchtime as the historic vehicles were withdrawn from route 159.

The progress of the final service across Westminster Bridge was slowed by the photographers and film crews

The final Routemaster service passes the South Bank Lion

An enthusiast in Westminster Bridge Road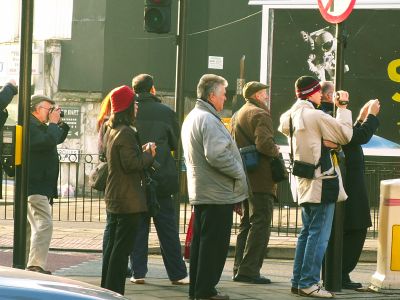 Photographers and enthusiasts opposite Lambeth North station

The Routemaster replacement on route 159
Last month local MPs Simon Hughes and Kate Hoey took park in a Save the Routemaster demonstration at City Hall.
Routemasters continue to operate 'heritage' services on the central London sections of routes 9 and 15, but despite a campaign by London Lib Dems Routemasters will no longer be seen on scheduled services south of the river.