Southwark Council has moved to quash reports in the trade press that its recent u-turn on tall buildings in Blackfriars Road would impact the proposed 68-storey tower by Blackfriars Bridge.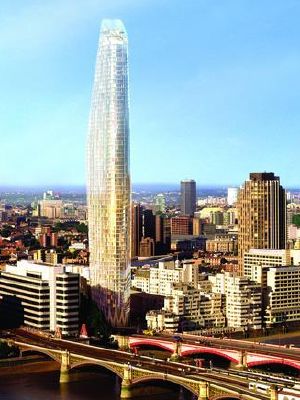 The Beetham Tower, planned for the corner of Blackfriars Road and Stamford Street
There was surprise last month when Southwark's Lib Dem executive
ordered a rethink of the council's Tall Buildings Strategy
to exclude
Blackfriars Road
as a skyscraper zone. Observers say that this is a political move to neutralise the issue of tall buildings ahead of next May's council elections.
Southwark planning officer Tim Cutts was quoted in Building magazine last week as saying: "In terms of how this affects the Beetham Tower – it doesn't look promising for that particular development. The same goes for 20 Blackfriars Road."
However a council spokesperson told The Architect's Journal this week that it is "too early to say what effect [the rethink] will have on applications and, in the meantime, each application will continue to be considered on its merits, in line with current policy."
The spokesperson also said: "While members made this decision for a number of reasons, it can be confirmed that it was not made as a consequence of any existing planning applications.
"Indeed, tall buildings which are designed to the highest quality have in the past been given approval in Southwark, such as the 'Shard of Glass'."
Beetham's planning application could be considered as soon as Easter 2006, though insiders say that a date after the council elections is perhaps more likely.