Police are growing very concerned about a 12-year-old boy missing from Southwark for two weeks. He was last seen in the Old Kent Road.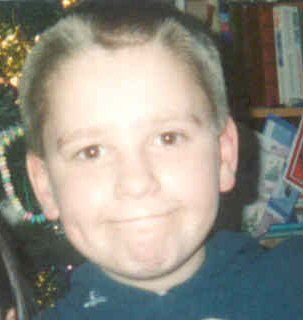 Harry Gray lives in Peckham, but went missing from Walworth Lower School at around 11am on 14 December.
On that day there was due to be a meeting at his school with his mother and police think that it's possible he was worried about that meeting.
Harry is vulnerable because he has learning difficulties and is not believed to have any money with him.
He is described as white, of medium build and has short blonde hair and brown eyes. When he went missing, Harry was wearing his school PE kit of white t-shirt, black tracksuit bottoms and black trainers.
Since then, police have been told he has been seen in the Asda and Tesco superstores in the Old Kent Road on 15 December when he was wearing blue jeans, a white hooded top and carrying a blue rucksack.
Harry went missing for several hours once before on 3 December 2005 when he took a train to Hampshire. The guard spoke to him, found he had no ticket and called police.
The case is being investigated by Walworth CID.
"We are very concerned about Harry as he is only 12 and has learning difficulties," says DS Tony Weavers. "It's possible he has been worried about school problems and is afraid to come home. I urge anyone who may have seen him or heard anything of his whereabouts to get in touch. His family is worried sick."
Anyone with any information should call DC Marsh on 020 7232 6192, or Crimestoppers on 0800 555 111 if you wish to remain anonymous.