The Bengal Clipper restaurant in Shad Thames was closed this weekend after a fire in the kitchen on Thursday night.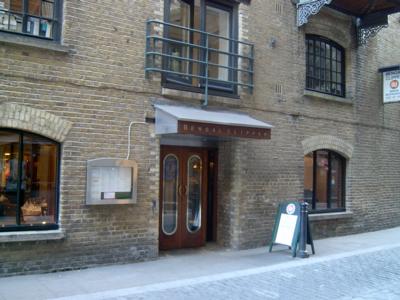 The London Fire Brigade says that the fire started in the kitchen and damaged the ducting from the ground floor to the roof. Fire crews managed to stop the fire from spreading to surrounding parts of the restaurant.
The Brigade was called just after 11pm on Thursday and the fire was under control an hour and a half later. Four fire engines and around twenty firefighters from Dockhead, Southwark, Old Kent Road and Dowgate fire stations were at the scene. The cause of the fire is under investigation.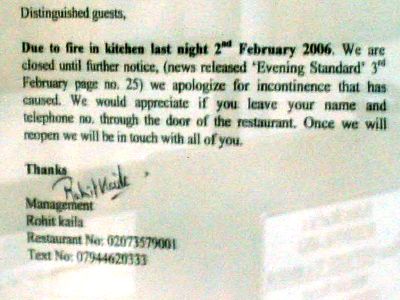 Spot the rather unfortunate error!
A notice in the window says that the restaurant is closed until further notice and asks customers to put their name and telephone number through the door and management will contact them when the restaurant reopens.