An artwork called 'A Last Parting Look (for C.D.)' has been placed on the wall of 22 Leathermarket Street.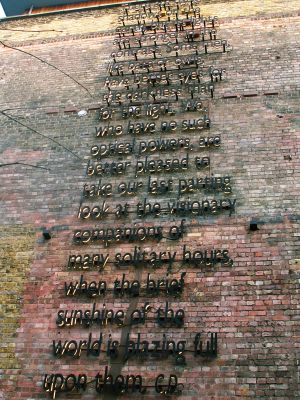 It is the creation of Joseph Kosuth who has public artworks in many other European cities including Amsterdam, Rome and Turin.
In Bermondsey he has placed a text from Charles Dickens' novel Pickwick Papers high up on a wall. At night the words can be seen not only from the Leathermarket but at a distance from Guy Street Park and Leathermarket Gardens.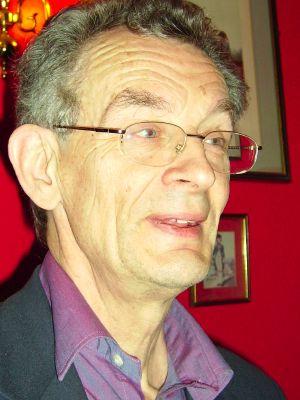 Professor Malcolm Andrews
Professor Malcolm Andrews of the Dickens Society, speaking at the Leather Exchange opposite, recalled that 180 years ago Dickens was living in Lant Street off Borough High Street and commuting to work over Blackfriars Bridge whilst his father was in the nearby prison.
Professor Andrews read the preceeding passage from the novel to place the quotation in context before inaugurating the artwork with the words: "The message is out. It's part of Bermondsey."
• A Last Parting Look (for C.D) by Joseph Kosuth is curated by Laura Bartlett of the Laura Bartlett Gallery with the support of The Arts Council of England and Marldon.