The Duchess of Cornwall visited the new Unicorn Theatre on Thursday to drop in on rehearsals, watch a performance and meet children taking part in a workshop.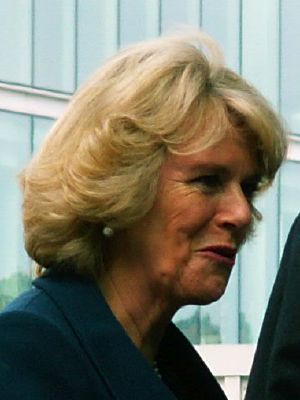 The Duchess of Cornwall arriving at the Tooley Street theatre on Thursday morning.
The Duchess is a patron of the children's theatre, which
opened in December
.
During the visit the Duchess dropped in on rehearsals for forthcoming shows Play Antarctica and Yikes!, watched a performance for schools in the main auditorium and met children taking part in an education workshop.
"We are delighted that the Duchess of Cornwall will be able to visit our beautiful new theatre – the first of its kind in London – and see our work in action," said artistic director Tony Graham. "Here at Unicorn we are committed to creating imaginative, resonant theatre for children and for all of us. Her Royal Highness' support of and involvement with our theatre illustrates the importance of the Unicorn and the immense value of theatre in the lives of young people across the country."
Since the new building opened at the beginning of December more than 27,000 children, teachers, and parents have enjoyed the Unicorn's spectacular theatre and learning opportunities.
• On Thursday night the Duchess returned to SE1 with her husband, the Prince of Wales, to attend a concert by the Philharmonia Orchestra at the Queen Elizabeth Hall held as part of the 70th birthday celebrations of Sir Richard Rodney Bennett. The concert will include a new work, commissioned on behalf of the Prince by the Peter Moores Foundation in memory of the Queen Mother.