A new exhibition at the Design Museum allows you to have your say on who should win the coveted GBP 25,000 Designer of the Year prize.
A room is dedicated to each of the four nominees – the design team of The Guardian, Jamie Hewlett (creative director of virtual band Gorillaz), furniture designer Tom Dixon and humanitarian designer Cameron Sinclair.

The Guardian, 12 September 2005; Design: The Guardian; Production: Guardian Newspapers Ltd
The first room is devoted to The Guardian, and it's the room where there is the most to see. Typographical anoraks will appreciate the display devoted to the development of the paper's custom typefaces, Guardian Egyptian and Guardian Sans.
Early dummies of a tabloid Guardian (2003) and the first Berliner experiments (2004) provide a fascinating glimpse into the long process of research and testing that led up to the launch of the redesigned Berliner-size Guardian in September 2005.
Seen alongside today's paper the 1998 redesign, with its iconic masthead by David Hillman, deemed revolutionary at the time, looks incredibly dated.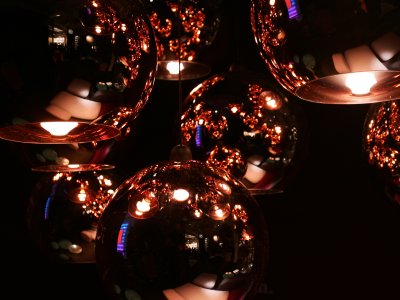 Copper Shade, 2005, Design: Tom Dixon, Production: Tom Dixon Ltd
If you can drag yourself away from the Guardian display, the next room is full of the furniture of Tom Dixon, including 2005 work for Artek and Habitat. The chalk-and-cheese contrast between a newspaper design and product design is both a delight and a frustration for the visitor.

A school for 170 Tamil and Muslim children constructed by Architecture for Humanity in Sri Lanka, 2005; © Architecture for Humanity
A side room is devoted to Cameron Sinclair, whose Architecture for Humanity practice has constructed – to sustainable designs – schools, clinics and community centres in the areas affected by the tsunami of December 2004. As Sinclair's work doesn't lend itself to display in a gallery, a series of monitors shows images of his construction projects, linked to models mounted on the wall.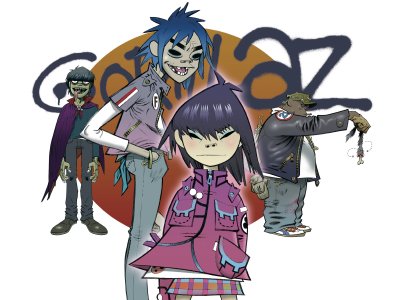 Gorillaz, 2005; Concept + Design: Jamie Hewlett
The Gorillaz phenomenon may have passed you by, but this exhibition provides ample opportunity to immerse yourself in the artwork and promotional material for the virtual band founded in 1999 by Jamie Hewlett and Damon Albarn.
A final room provides iMacs for visitors to browse the Designer of the Year website. Cards are available for members of the public to cast their vote for the £25,000 prize and leave their comments; these can be left on a ledge around the edge of the room for others to read.
The public vote will be taken into account by the four jurors: Christopher Bailey of Burberry, Emily Campbell from the British Council, last year's winner Hilary Cottam and TV presenter Kevin McCloud. The chair of the jury is Christopher Frayling, rector of the Royal College of Art.
The winner will be announced on 22 May and the exhibition continues until 18 June.