Shared Vision is a vast combination of art genres that meld together to form an art exhibition of colour and talent.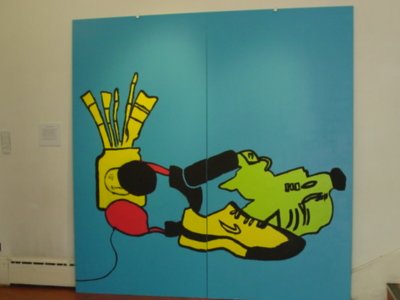 Located in the Gallery at
Morley College
is a smart and vibrant art exhibition dedicated to displaying visual art projects from community-based programmes in around Southwark and Lambeth. The artists include the homeless, mentally disabled, young people and young parents who use a vast array of media, such as mosaics, painting, photography and textiles, to express themselves. Some of the organizations that are displaying artists' works include Dulwich Picture Gallery's Unemployed Art Group,
Southbank Mosaics
and
Castle Arts
.
The entire exhibition is a journey through colour and media. Starting with creative and beautiful mosaics that shimmer and gleam, the exhibition moves from paintings and drawings to statues and photography. One of the feature artists by South Bank Mosaics is Ali Samiei, whose talent is apparent in his beautiful creations consisting of landscapes, exotic animals, and people.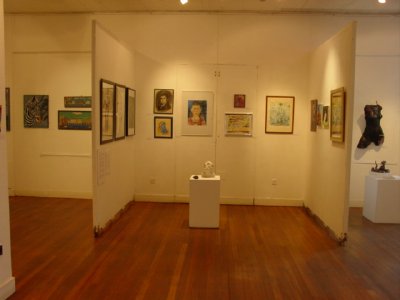 Another two artists that have noteworthy pieces in Shared Vision are Helen Starkey and Karen Hayes, who displayed their work with Dulwich Picture Gallery's Unemployed Art Group. Starkey's pictures of nudes are revealing and stark while Hayes "Sea Scape" is a whimsical journey into the depths. Besides these three artists, there are many others whose works are well worth seeing.
Shared Vision is a small yet pleasant exhibition of work by those who are trying to find an outlet in their community. Containing a variety of pieces by a number of different artists, Shared Vision has put together a show that is pleasing to the eye.
Until Wednesday 29 March at The Gallery at Morley College, 61 Westminster Bridge Road; Monday-Friday 11am-6pm (Thu 7pm); Saturday 12 noon-4pm; free