Some of the ugliest high-rise housing blocks in the area are finally being demolished, to the delight of local residents.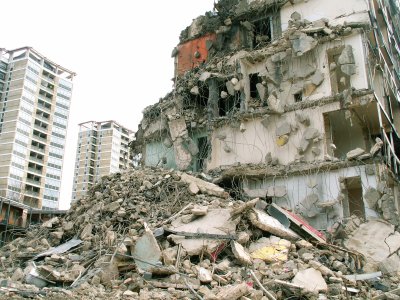 A large crane with a claw – known as 'The Muncher' – is tearing down Yeoman, Marchant and Alison Court on the Coopers Road estate just off the
Old Kent Road
.
These blots on the landscape will make way for modern affordable homes, creating what the Peabody Trust hopes will be a long-lasting and sustainable community for the future.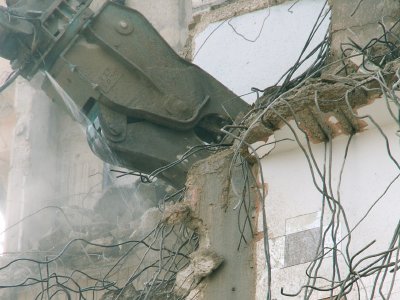 The redevelopment of the Coopers Road estate is being carried out by the Peabody Trust, acting as development agent for Southwark Council.
Many former residents of the buildings now being demolished have already moved into the new low-rise homes on the estate. A resident consultation group has been integral to the design of the new estate, with all decisions from choosing the contractors to naming the new blocks led by residents.

The first phase of the regeneration project was recently completed and council tenants have already moved into Unity Court. It is expected that the whole scheme will be finished in March 2008 and will provide homes for local authority and Peabody Trust residents.

Unity Court on Coopers Road
The scheme will feature three additional courtyards – Faith, Hope and Peace Court – with communal gardens, surrounded by residential blocks containing one to three bedroom apartments and three to four bedroom family houses.
The development was commended at last year's National HomeBuilder Design Awards and nominated for a Civic Trust award.