A hospital, a school, a theatre and a dance studio have all been shortlisted for a prestigious award from the Royal Institute of British Architects.

Evelina Children's Hospital
The Evelina Children's Hospital in
Lambeth Palace
Road, the
City of London Academy
in
Lynton Road
, the
Unicorn Theatre
in
Tooley Street
and the
Siobhan Davies Studios
in St George's Road are among 61 London buildings on the shortlist for the London RIBA awards.
All 61 buildings will be visited during April by a jury and winning London buildings will be announced at the RIBA awards dinner to be held at the London Hilton on 23 June.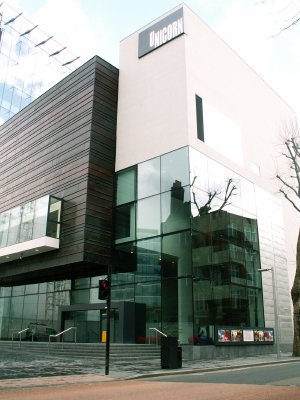 Unicorn Theatre
Those selected for RIBA Awards are then in the running for the RIBA Stirling Prize 2006, the UK's premier architectural award, announced in October and broadcast live on Channel 4.
"Every year it gets harder to win an RIBA Award and London continues to set the benchmark against which the whole of the RIBA Awards are judged," says Tony Chapman of RIBA. "Judging of the 139 entries in 2006 involves 36 architects and non-architects. Their dedication and skill help to make these the most rigorously judged architectural awards in the UK, probably in the world."
The £60 million Evelina Children's Hospital, by Hopkins Architects, opened in November 2005 on the St Thomas' Hospital campus.
The Siobhan Davies Studios (by Sarah Wigglesworth) opened this spring in the former Charlotte Sharman School annexe in St George's Road.
Tooley Street's Unicorn Theatre, designed by Keith Williams, opened last December.
Studio E Architects' City of London Academy in Lynton Road opened to pupils in September.