Plans to transform Jubilee Gardens on the South Bank into a "world-class" park have been given the green light by Lambeth Council.
The design for the park is the work of landscape architects West 8, who were
selected
following an
international design competition
and consultation with the local community. They have conceived a lush and green park with softly undulating hills and a "botanical ambiance" created by trees and flowers blooming all year round.
The project is led by South Bank Employers' Group on behalf of the Jubilee Gardens Steering Group:, which is represents local business, community and statutory authority interests as well as the land owner South Bank Centre.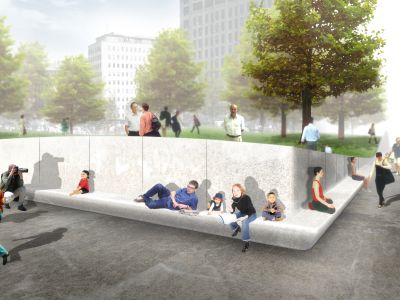 "We are committed to creating a
Jubilee Gardens
which mixes peaceful spaces, fantastic views and facilities for public events and performances," says Ted Inman, chair of the
Jubilee Gardens
Steering Group and Chief Executive of South Bank Employers' Group. "Securing planning permission is an important milestone for us and we will now be fully focused on fundraising to ensure that this project comes to fruition as soon as possible.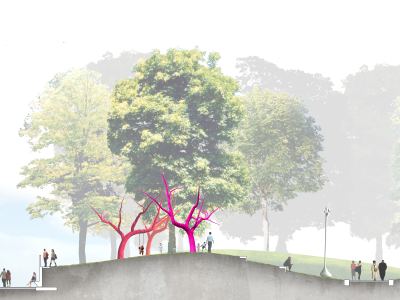 "The new park will be worthy of the garden's central London location and the enormous numbers of people who visit the South Bank every year."
Permission was granted at the end of a a lengthy meeting of Lambeth's planning applications committee which had also considered the controversial Founder's Place development. The Friends of Jubilee Gardens expressed concern over the final design but shortly before midnight the go-ahead was given subject to several conditions being imposed.