City Hospital presenters Ainsley Harriott and Nadia Sawalha were joined by London bombing survivor Gill Hicks to kick off St Thomas' Hospital's open day on Saturday.

Ainsley Harriott gets the festivities under way

Fellow City Hospital presenter Nadia Sawalha with her daughter

TV presenter Nadia Sawalha said: "I'm lucky as I often get a behind the scenes look at the hospital and it really is fascinating. Having an open day is such a great opportunity for local people and patients to get a chance to see things they wouldn't normally get to see."

Gill Hicks speaks about the care she received at St Thomas' after her injuries in the bombings on 7 July 2005
Gill Hicks said: "It's a great honour to be asked to launch the St Thomas' Open Day. I was a patient in the hospital during last year's event and although I couldn't get as involved back then I remember there being a great atmosphere and lots of lively music and entertainment."

Malinke Rhythm plays traditional West African music by the fountain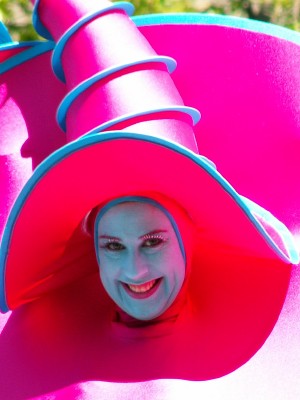 Visitors were able to try their hand at lots of different activities, from finding out what it's like to be a doctor by bandaging limbs and looking inside the body, to learning circus skills.