An expert in Southwark's Roman past has warned that valuable history could be lost forever at St George the Martyr in Borough High Street.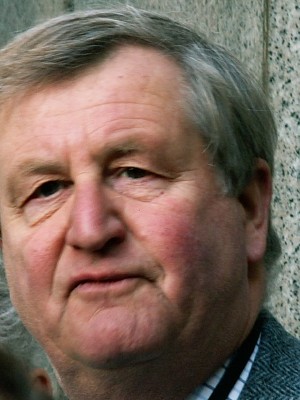 Harvey Sheldon
St George's church is currently undergoing a £3.6 million restoration.
The church is most notably associated with Charles Dickens, who lived in the parish and set part of Little Dorrit in the church. Other great names associated with the church include General Monck, who came for his secret wedding during Cromwell's rule, and Nahum Tate, author of the Christmas carol While Shepherds Watched Their Flocks by Night, who is buried there.
Archaeological work in the crypt was due to finish last week but Harvey Sheldon, who led the excavations of the Rose Theatre site on Bankside in the 1980s, believes that extra time is needed to fully explore the site. A further month's work would cost in the region of £50,000.
Dr Sheldon told The Guardian: "I have seen them myself, substantial brick foundations, clearly Roman from the quantities of Roman pottery coming out of the trenches. Levelling the site means that a metre of history is going to be scoured off the site and lost forever."
Several notable Roman finds have been produced in excavations in the immediate area in recent years, including a plaque carrying the oldest known inscription of the the placename "Londinium" and a pot of a cosmetic ointment – both on the Tabard Square site.


St George the Martyr seen before its closure for restoration
Last week staff from the Museum of London Archaeology Service were clearing out the crypt to allow work to begin on a project to lower the level of the crypt floor.
Work was due to begin this week on pile-driving and underpinning work which is likely to obliterate any remains that have not already been recorded by archaeologists.
The Archdeacon of Southwark, the Ven Michael Ipgrave, is priest-in-charge of the parish following the recent retirement of the rector, Revd Tony Lucas.
The Archdeacon told us: "The timetable to which St George's is working was agreed by English Heritage and the Museum of London Archaeological Service with the contractors and the parish has made space for archaeological work at each stage of the project, including extra time and money when specific finds were made.
"The timetable agreed will allow for the entire building project to be completed and St George's to be a place of worship, once again, and provide new community space within the crypt. Any further delay to the timetable at this stage will have serious implications for the feasibility of the project."
The church's congregation continues to worship at Guy's Hospital Chapel during the building work at St George's.
• Report of a lecture on Roman Southwark given by Harvey Sheldon.