Residents of a large chunk of the SE1 area were able to give their opinion on Southwark Council's plans for an "Old Southwark" community council at the Area 1 Forum summer event at Mint Street Park on Sunday.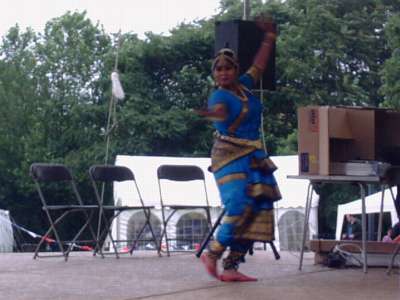 The summer series of Area Forum events concludes an 18-month pilot the council has been running to find out how to involve local people in decisions that affect their lives. Now the council hopes to build on the Area Forums to create more structured Community Councils which could bring power and budgets closer to Bankside than Peckham.
Southwark claims that the new councils will have genuine power and enable local people to influence decisions affecting their quality of life. But many of those leaving their comments were dismissive of the suggested "Old Southwark" name for the community council covering most of the eastern side of SE1, with alternative ideas ranging from "Borough" to "North Southwark" or "Borough and West Bermondsey".
The details are still being drawn up and councillors hope people attending the summer events will have a major input into finding ways the new councils can listen to residents.
Cllr Caroline Pidgeon, Southwark's Deputy Leader, said: "We want the new councils to have real bite and the first step is making sure we get the basics right. We have asked the council's scrutiny committee to look at how the Community Councils can really work for people and how the whole community can get involved.
Many local organisations had stalls at the event, including Bankside Open Spaces Trust, St George the Martyr in Borough High Street, Southwark Action for Voluntary Organisations as well as many council departments, Southwark Primary Care Trust, North Southwark Education Action Zone and the police.
There were also opportunities to take part in consultations on traffic calming measures in the streets around Blackfriars Road south of The Cut and Union Street and to see plans for the Leathermarket Residents Services Organisation.