Neighbourhood Watch Forum for Southwark
Picture: SE1 resident Sue Hardy, co-chair of Southwark's new Neighbourhood Watch Forum, with fellow co-ordinators from SE1 and across the Borough of Southwark.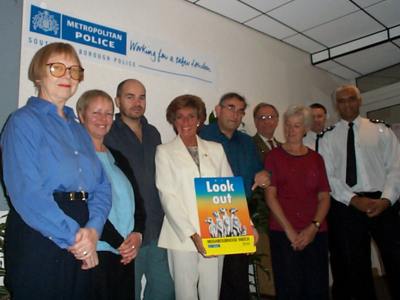 There are 326 Neighbourhood Watch areas in Southwark. The Forum, which meets four times a year, was holding its autumn meeting at Southwark police Station.