Local photographer Steve Hollingshead is currently showing an exhibition in Oval of black and white London photographs. This includes many local scenes, all captured with warmth and sensitivity.
It could only be the work of someone who loves, and lives in, the capital.
Through the unsophisticated lens of a cheap Pentax camera the artist seems to have captured the city's beauty and soul. Nothing is contrived; the unwitting participants seldom know he is there. As such he freezes fleeting moments and the unlikeliest subjects appear beautiful. From the skinhead father tenderly holding his baby, their similarly bald heads almost touching, to the football supporters frolicking in Trafalgar Square fountains like kids.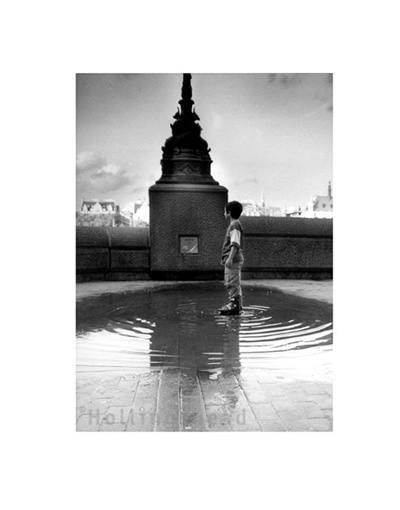 Then there are those SE1 photos. One poignant shot depicts a boy standing in a South Bank puddle. It simultaneously draws us into the private world of childhood while inviting us to admire the concentric beauty of the ripples produced and the elaborate elegance of the Victorian moulded lamppost behind.
Tate Modern">
But my favourite is the atmospheric shot of Bankside Power Station, taken before its metamorphosis into the
Tate Modern
. Shadowy ghost-like figures are leaving the industrial building and stepping into bright sunlight. It has already become a piece of history – a precious fragment of old Bankside, seemingly an eternity ago.
The exhibition runs until 14 December at the Oval House Theatre & Gallery, 52-54 Kennington Oval, SE11, open 3-8pm Mon and Tues and 3pm-11pm Weds-Sat. There is also a website where Steve's prints, starting at £50, can be bought on line.
• Oval House website
• takingthepics.com – Steve Hollingshead's website