An exhibition of artwork at Guy's Hospital gives a view of of how Guy Street Park will look.
Guy Street Park">
The Lightbox project, an innovative art project involving artists working with the local community, forms part of the redevelopment of the nearby once derelict
Guy Street
Park.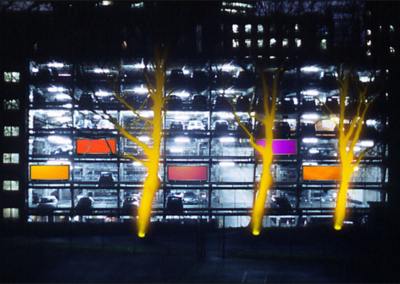 Guy Street Park">
Local artist Mark Haywood has created the Lightbox project which is aimed at getting high quality artists working with the community to produce high quality artwork that is relevant to the community and displayed within the community.
The project is supported by Guy's and St Thomas' Charitable Foundation, Southwark Council and NCP car park which is alongside. It has been funded by the Pool of London Partnership, London Arts and Cross River Partnership.
Martha Covell from the Pool of London says: β€œThis is a unique art project involving artists and local people in the production of high quality contemporary art. I congratulate The Friends of Guy Street Park."
Simon Hughes MP declared open the exhibition which continues in Atrium 1 until the end of December.
•
Atrium 1 is in Guy's Hospital and is open during December 10am to 6pm; admission free.