A new contemporary art gallery, Mad4Colour, has just opened on Bedale Street near Borough Market. It replaces the Bedale Street Gallery, which has moved upstairs.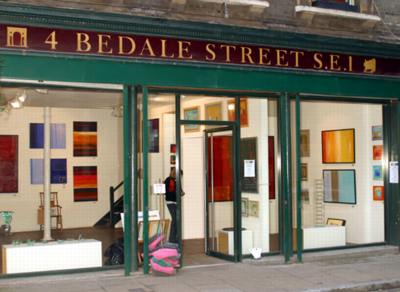 The gallery is run by two working artists, Michelle Carlton Smith and Dani Humberstone, who aim to show affordable, accessible, original and emerging art. "Everything is under £2,500 with an average price of £500," said Michelle. "We will be changing the display every month to keep it fresh, while retaining work by artists particularly suited to the area."
The current exhibition is bright and bold. It includes abstract work by both Michelle and Dani as well as glass sculptures by Michelle's daughter. There are also some interesting and colourful Lowryesque paintings. "We want to keep the gallery young and exciting and offer something for everything," said Dani. "It needn't be stuffy so we won't be bothering with the likes of private previews. We want to encourage people to just walk in."
• Mad4Colour is open Friday and Saturday from 10am to 5pm, to coincide with the Borough Food Market. It is open by appointment on other days. For more details go to: www.mad4colour.com