"What is this quintessence of dust?" According to Harvey Sheldon, chairman of the Rose Theatre Trust (RTT), dust is what the Rose Theatre will remain, unless its excavation is properly funded.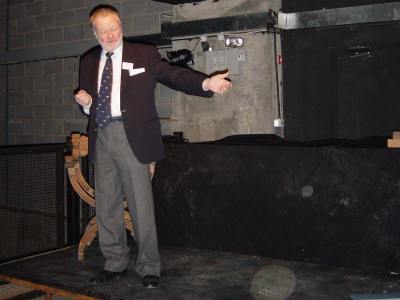 Tony Toller
The Rose
, built in 1587, was an original venue for the plays of Thomas Kyd, Christopher Marlowe and William Shakespeare. Its remains are present in SE1 today and, once it is fully analysed, the Rose's remains will be the only available evidence of an original 16th century structure in which Shakespeare worked.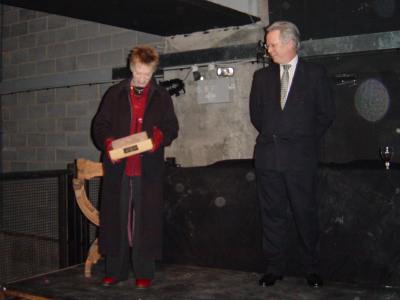 Susannah York
After a 14-year delay in excavation sicne the Rose was first discovered, archaelogists will finally be able to reopen the dig. Yet, Sheldon said the excavations will cost £5 million because of unstable soil conditions.
Members of RTT have devised several fundraising plans. As a start to fundraising events, Susannah York has agreed to perform the West End hit The Loves of Shakespeare's Women at the Rose on February 14, 15 and 16.
Shelton also announced plans to submit an outline application for funding to the Heritage Lottery Fund. Further, he said RTT is planning to have other groups perform and exhibit at the Rose.
• Tickets for The Loves of Shakespeare's Women are available from RTT for £15. For information regarding tickets, personal donations or membership in the Rose Circle of Friends, contact RTT at (020) 7261-9565.