Rowan Williams, who has been living quietly at Lambeth Palace for the last two months, has arrived in Canterbury for his enthronement today as Archbishop of Canterbury.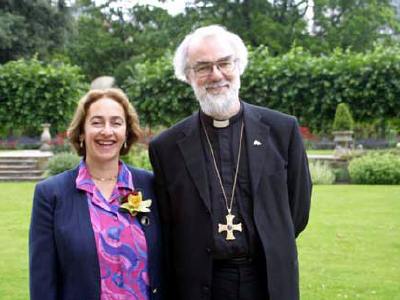 (Photo: Lambeth Palace)
The Enthronement Service of the 104th Archbishop and Primate of All England in Canterbury Cathedral begins at 3pm on Thursday 27 February and will be broadcast on BBC1. His last London engagements before travelling to Canterbury have been to call at 10 Downing Street to discuss the threat of war with the Prime Minister and attend General Synod at Westminster.
The Archbishop is staying for the first time at the Old Palace, his Diocesan residence, which has been refurbished ready for his primacy which is expected to last at least 15 years.
Among those attending the service will be the Prince of Wales and Tony Blair. Representing SE1 will be the Mayor of Lambeth and the Dean of Southwark Colin Slee. Among the Bishops due to present is the Bishop of Southwark.
During the weekend the new Archbishop will twice celebrate the Eucharist in the cathedral and meet parishioners from across Kent.
His first public engagement in SE1 is expected to take place early next month.
• Live coverage of the Enthronement on Thursday 27 February begins at 2.30pm on BBC2. The service will also be broadcast on BBC Radio 4.
• Archbishop's official website