The Archbishop of Canterbury has made his first visit as Primate to Southwark Cathedral.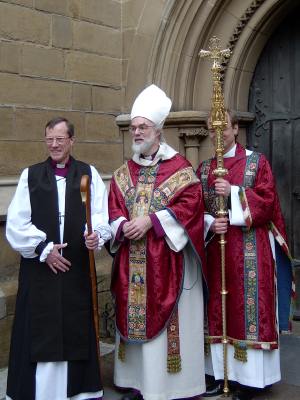 Dr Rowan Williams presided at the consecration of the new Bishop of Bedford Richard Inwood. He is the first bishop to be consecrated by the new Archbishop of Canterbury.
A quarter of a century ago Archbishop Williams was present at the cathedral for the ordination of a priest and afterwards lunched at the Anchor on Bankside.
Earlier this week the Archbishop undertook his first engagement in SE1 when he laid the foundation stone of the new £60 million Evelina Children's Hospital in the grounds of St Thomas' Hospital. When completed the seven storey glass-fronted building will have views of the Archbishop's new home, Lambeth Palace.