Bankside Business Partnership and Better Bankside last week showcased their projects to local residents and business representatives in a reception at Vinopolis. Southwark Council leader Nick Stanton was the guest speaker.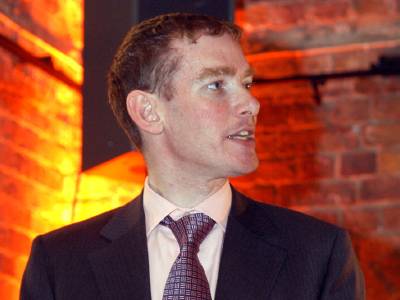 Nick Stanton, Leader of Southwark Council
Tate Modern
's Donald Hyslop, chair of Bankside Business Partnership, welcomed the 90 guests.
Nick Stanton
recognised the importance of businesses contributing to the regeneration of the area and praised the organisations for their projects. These reflected the Council's own focus on cleaning, greening and safety. He was particularly impressed by the work done to make the railway arches more inviting, such as the innovative light sculpture on arch 401 in
Union Street
and the improvement works to
Green Dragon Court
leading to
Borough Market
.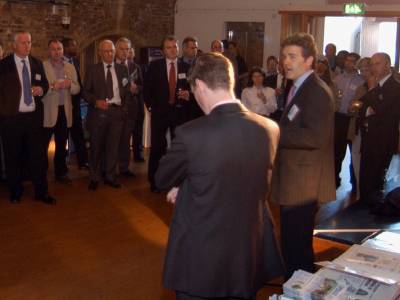 Nick Roberts, Chair of Better Bankside addresses the delegates
Nick Roberts, Chair of
Better Bankside
, described how Bankside Business Partnership and
Better Bankside
were working more closely together to make area improvements, demonstrated by the displays on show. He also praised three Southwark street cleaners for their dedication beyond the call of duty. Cleaner Phil Martin had recently spotted a brand new
Better Bankside
litter bin in the Thames, ten metres from shore. He radioed his colleagues and the three of them dragged it back to shore, cleaned it and put it back in place.
Uniformed Bermondsey and Peckham wardens were at the event explaining their role to guests. Bankside will be gaining wardens in the near future, mainly funded by Better Bankside. Also present were the new Metropolitan Police Community Safety Officers for Bankside.