Fresh from the Australian jungle, reality TV star Wayne Sleep came face-to-face with rats again during the opening of the Great Plague attraction at the London Dungeon in Tooley Street.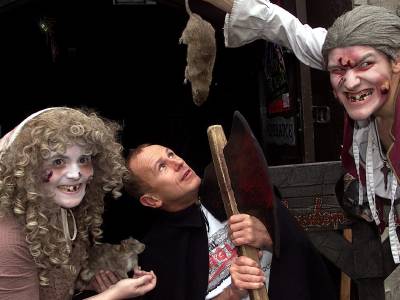 The new £500,000 feature recreates the horrors of the 1665 plague which claimed 60,000 lives in London alone. With the aid of special effects, a spectacular set and live actors this historically accurate and entertaining journey back in time offers surprises all the way.
"It's always tricky balancing entertainment with historical accuracy and education," says London Dungeon manager Richard Briggs, "but in The Great Plague we're confident we've pulled it off."
The Great Plague show joins existing features in the London Dungeon including the Great Fire of London reconstruction, the Jack The Ripper Experience and a journey on a Judgement Day execution boat.