J Sainsbury has appointed Stanhope as development partner for its former Stamford Street headquarters site, which will include the long-awaited Sainsbury's Central store.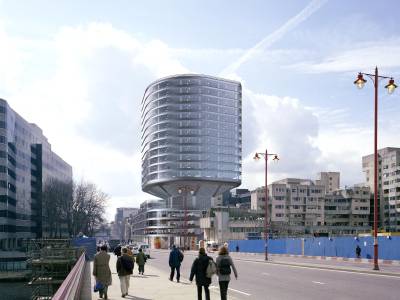 The 375,000 sq ft development, to be called 10
Blackfriars Road
, will comprise a 20-storey building designed by
Foster and Partners
. It will include a Sainsbury's Central supermarket on the ground floor and can be developed and occupied in two years.
Property company Stanhope helped secure the planning permission and is now looking for a tenant before beginning development. At one point it was thought that Sainsbury's may return to the South Bank from its current Holborn HQ.
Sainsbury's director of property, planning and development Simon Webster said: "Sainsbury's is not taking on the development risk and will look to the market for financing.
The strategy is to realise value from the site in the long term, which will include selling the freehold. This depends on the best time to optimise the proceeds – we could sell after the pre-let or after the development is completed."