Princess Alexandra has opened the new Hungerford Bridge footbridges which are being called the Golden Jubilee Bridge as the work was completed in the Queen's Golden Jubilee year.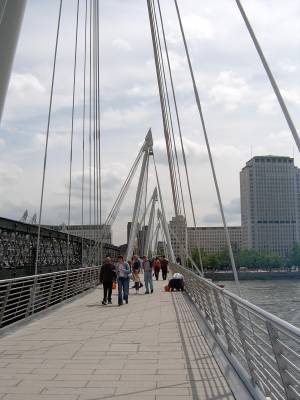 The Queen was unable to undertake the engagement herself as she is in Scotland but she had suggested that the word Golden be added to the chosen name Jubilee.
The ceremony was held on the upstream side of Hungerford Bridge where the walkway offers the first opportunity to enjoy the western view since a temporary crossing was attached for the South Bank's Festival of Britain in 1951.
The opening was preceded by a massive cleaning operation after suggestions that the new bridge had already begun to look shabby and dirty. The casts of Mamma Mia! and My Fair Lady held mini-performances on the riverside after the ceremony.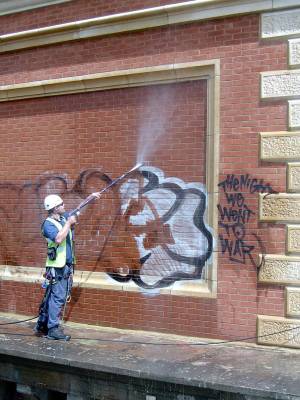 However, the official bridge naming comes as a blow to the
Jubilee Bridge Trust
which is planning a walkway attached to Cannon Street railway bridge. The southern end would meet Bankside opposite
Vinopolis
. As funding is not yet in place it has been suggested that the Cannon Street walkway may have to be called the Diamond Jubilee Bridge. The next Jubilee is due to be held in 2012.