A 200 year old listed double-fronted Queen Anne house is one of many buildings which can be enjoyed in SE1 during Open House weekend.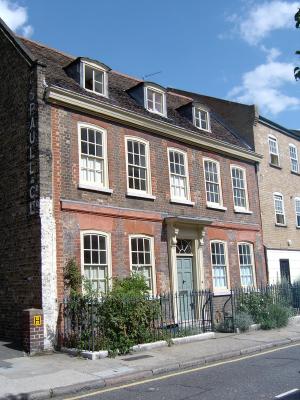 The London Open House weekend on 21 and 22 September provides free public access to hundreds of buildings of architectural and community interest. The 18th-century house, restored as a family home, is at 67
Grange Walk
in Bermondsey.
Also open is the new Allies and Morrison studio arranged on five floors and linked by a stepped atrium at 85 Southwark Street. Allies and Morrison are the architects working on the replacement for the partly demolished St Christopher House opposite.

At St John's Waterloo, the early 19th-century church restored for the 1951 Festival of Britain, there are tours of the vaults. Southwark Cathedral is allowing free admission to its interactive exhibition The Long View and the new library as well as access to the herb garden.
London Open House guides are available from public libraries.