Members of London's Latin American community gathered at St George's Cathedral in Southwark on Saturday for a celebration Mass and open-air fiesta to mark the "Di­a de las Americas".
A solemn concelebrated Mass presided by the Archibishop of Southwark the Most Revd Michael Bowen was followed by an afternoon of food and music in the cathedral's car park, cleared of vehicles for the occasion.
The cathedral was crowded for the service, with TV screens relaying the liturgy both within the church and in the adjacent Amigo Hall.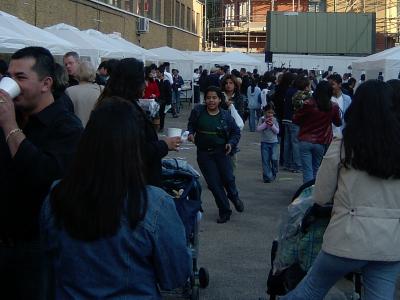 The service was attended by the Mayor of Lambeth, and Southwark was represented by former Cathedrals ward councillor Hilary Wines. Ambassadors and diplomatic representatives of several Latin American countries were also in attendance.
There is a weekly Mass in Spanish at
St George's Cathedral
every Sunday at 1pm.