The guest list at the opening of Painting with Light at the Oxo Tower contained many associated with memorable SE1 events over the last quarter of a century.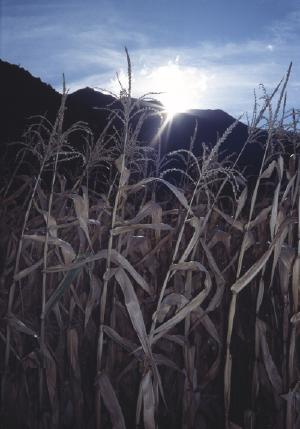 The Corn field, Ville Longue 2001
This was the launch of George Nicholson's photographic journey which has surprised and impressed many of his friends, even those who knew that he took photographs.
In his speech he recalled being involved in negotiations to buy the Coin Street land and how he and Ian Tuckett probably saved the Oxo Tower when one night they spotted a fire inside the building being prepared for conversion.
Among the sixty photographs are a series of black and white prints taken over 25 years ago in SE1. One captures a resident at the old Edward Edward's House just before its demolition in the early 1970s.
The most riveting must be the three hat makers posing in Flat Iron Square in the Queen's first Jubilee Year 1977. They were the Wood family and present at the party by chance was a granddaughter of one of those in the photograph.
Nearby are views of the Borough Market roof where George Nicholson is now a leading figure and Copperfield Street Garden.
He is also strongly associated with the River Thames and he opened the show standing in front of his latest studies of Thames water. These combine his love of the river and fascination with light. His river pictures have appeared in several Thames publications and today inspire those involved in the river and planning its revival.
But other pictures tell us where George has been when he was not around in SE1. Featured is Paris, mountains and Calcutta.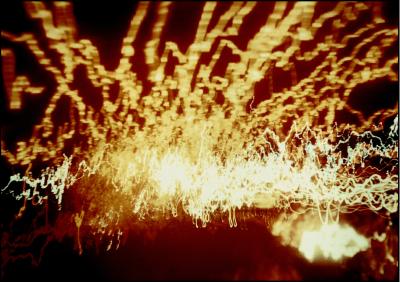 A580 – East Lancs Road 1963
This is a show which should not be missed.
• Painting with Light is at the.gallery@oxo on Oxo Tower Wharf daily until Sunday 2 November; admission free.