The London Eye has been basked in a bright red glow to publicise this year's Poppy Appeal, and the front of the Shell Centre in Belvedere Road has been transformed with images of red poppies tumbling down the side of the building.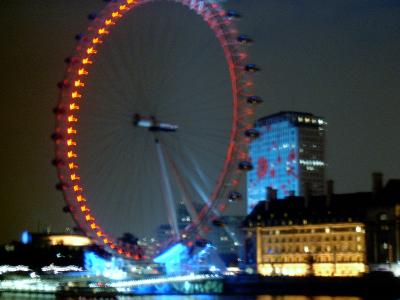 Both structures will remain lit up until Sunday.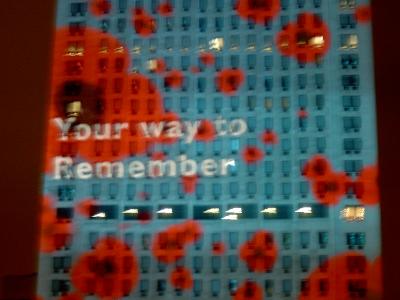 During the two-minute silence at 11am on Tuesday 11 November – Remembrance Day itself – the words "Your Way to Say Thank You" will be projected on the side of the Shell building.
Stuart Gendall from the British Royal Legion said: "The Legion hopes to raise £22 million through the Poppy Appeal this year.
"We're delighted to have the support of the London Eye and Shell and thank them for helping us promote the work and services of the Legion."
On Saturday afternoon the stage of Shakespeare's Globe was hosting Songs of Remembrance, a programme of medieval and traditional music from Jewish, Arab and Christian cultures presented with readings and poems looking at loss and the effects of war. The afternoon included a concert by the award-wining Joglaresa, a unique ensemble performing Medieval music
The event culminated in a walk along Bankside to the Tibetan Peace Garden in Geraldine Mary Harmsworth Park.
Remembrance Sunday is marked across SE1 with services and observances at several war memorials.
The annual wreath laying at the War Memorial in Borough High Street outside the former Town Hall (now the Slug and Lettuce) starts at 10.50am.
At St George's RC Cathedral there will be a special service by the memorial outside the Cathedral, beginning at approx 10.45am. The 11.30am Mass will be a Requiem for all war dead.
The Choral Eucharist at Southwark's Anglican Cathedral will start at 10.55am to incorporate the Act of Remembrance. The silence will also be observed during the 10.30am Eucharist at St John's Waterloo.