The South Bank riverside from Jubilee Gardens to the IBM building is being brightly lit through the winter nights by the Shell Electric Storm.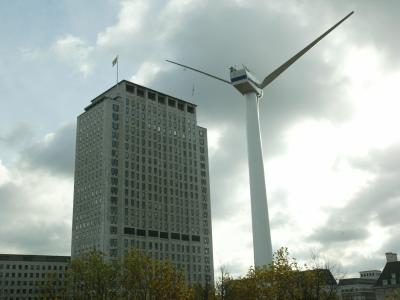 Shell Electric Storm runs until mid-February with the trees illuminated every evening from dusk until 11pm. A colourful mist movement, with music and light, is constantly changing as Shell Electric Storm reacts in harmony with prevailing weather conditions.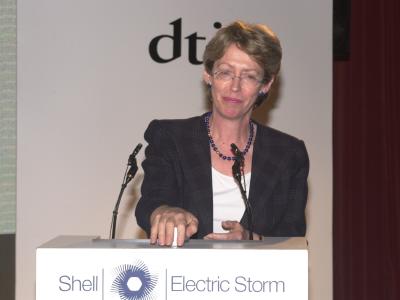 The precise nature of the 'storm' will vary each evening.
A full size wind turbine alongside Jubilee Gardens is generating more power for the National Grid than the amount being taken to maintain the project.

Shell UK chairman Clive Mather, speaking at the champagne launch, said: "Shell Electric Storm will bring to life the tremendous potential of renewable energy sources, and the future world of wind energy. It will demonstrate clearly the power that comes from just one wind turbine. Our support for the project is part of our ongoing commitment to develop renewable energy sources, and to bring wider understanding and awareness of their importance."
Trade Secretary Patricia Hewitt, inaugurating the Storm by remote control from the
Shell Centre
, said: "Climate change and its effects have become real to us all. That's why we set ourselves the target of producing 10% of the UK's electricity from renewable sources by 2010 and hope to double that by 2020.
"To turn these targets and aspirations into reality the Government is working closely with industry and Shell Electric Storm is a fine example of this partnership in action. I hope Shell Electric Storm will capture the imagination of Londoners and visitors to the capital while helping to build awareness of renewable energy sources in an exciting way."
Shell Electric Storm is supported by the Department of Trade and Industry, Fortis Bank, EDF Energy and international law firm, Norton Rose.