A High Court judge has postponed judgement on the appeal by Bankside residents against the planning inspector's decision to grant the go-ahead to a 20 storey tower next to Tate Modern.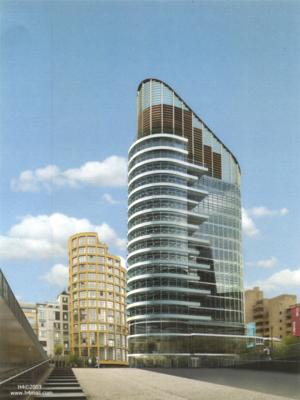 Computer generated image of the planned tower
A group of Bankside residents argued in court that their right to the enjoyment of their property under the European Convention on Human rights would be breached by London Town plc's planned development.
The judge took the view that any ruling on this case might set a precedent that could affect the planning process, and has reserved judgement until late January.
• How we reported the launch of the residents' appeal back in July 2003