The Air Ambulance landed on the Palestra site opposite Southwark Station on Wednesday.
Palestra site">
The emergency services were called to the building site following an accident involving one person.
The controversial Palestra building is due to replace the now demolished Orbit House, housing part of the British Library's India collection, which stood on the corner of Union Street and Blackfriars Road.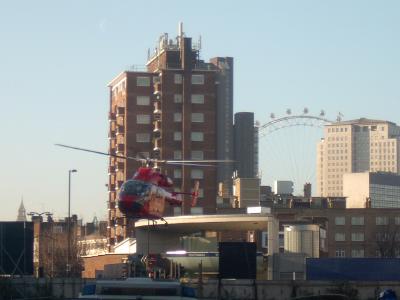 Palestra site">
The Virgin sponsored ambulance landed in a restricted area just inside the fencing. The aircraft took off after 25 minutes again surprising passers-by as it rose above the site hoardings and hovered above
Nelson Square
.