Police are seeking a man who on 31 October 2003 used false identification pretending to be a 'Dr Marlowe' to make a cash transfer of £50,000 in the NatWest bank on Westminster Bridge Road.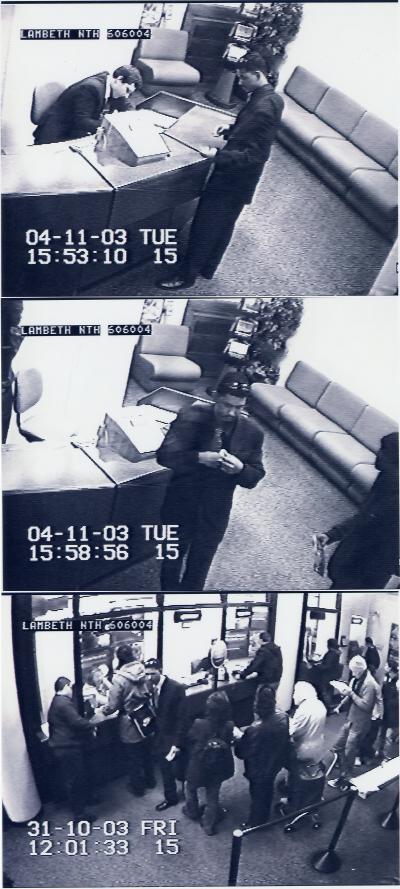 Amongst the various forms of false
identification used was a passport.
On 4thNovember 2003 the same man visited the same bank were he successfully withdrew two more advances, one of £15,000 and one to the sum of £10,000.
In addition to this another transaction was made later in November at another branch of Nat West in North London. It is thought that the total value of money obtained is around £100,000.
CCTV footage from the Westminster Bridge Road NatWest bank shows a black male, aged between his late twenties and early
thirties. He is well dressed, in dark clothing with a moustache and a pair of sunglasses worn on the top of his head.
In all the CCTV footage the bogus 'Dr Marlowe' appears to be behaving in a business-like manner, filling out documents in the bank and waiting around for his transfers to be made and (false) details to be checked.
Police are keen to speak to this man, as he may have been involved in other incidents, possibly similar deception.
Anyone who recognises him or has any information is asked to phone Kennington CID on 020 8649 2478. Alternatively
information can be given anonymously to Crimestoppers on 0800 555 111.