From Boadicea in 60 AD to Kate Adie in the Iraq War of 2003, British women have been participating in wars as leaders, nurses, reporters, pilots, and critics.
The exhibition makes the point that the First and Second World Wars were in many ways 'catalysts for change in social, political, and military attitudes…[and] in the years since 1945, women have been able to achieve a level of equality with men that would once have been unthinkable.' This is a thought-provoking claim, and the exhibit does draw our attention to the legions of women whose war-related achievements (before, during, and since the world wars) make them stand out head-and-shoulders above their contemporaries.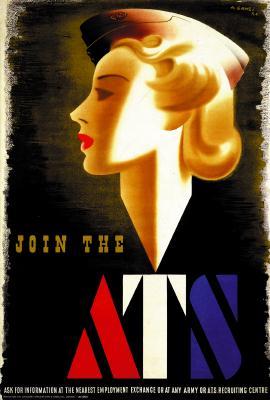 The exhibit itself is a collection of memorabilia, boasting a warehouse's worth of uniforms worn by women over the ages, interspersed with medals, paintings, photographs and recruiting posters. Visitors who lived through the Blitz or its aftermath can take a walk down memory lane past ration cards and clothing made from blankets, watch footage of Vera Lynn singing to the troops, and listen to popular music from the 1940s.
• Until 18 April 2004 at the Imperial War Museum
• Save £2 by booking at lastminute.com
• Buy 'Corsets to Camouflage: Women at War' by Kate Adie at Amazon.co.uk