Every Saturday (and Monday after school) children gather at Charles Dickens School for both individual and group musical activities.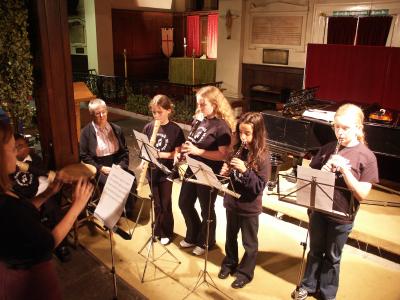 (photo: Anthony Harriott)
The school gives individual lessons up to examination grade 4, in keyboard, violin, clarinet flute, guitar (and brass if requested). There are also recorder and percussion groups. Places are in great demand.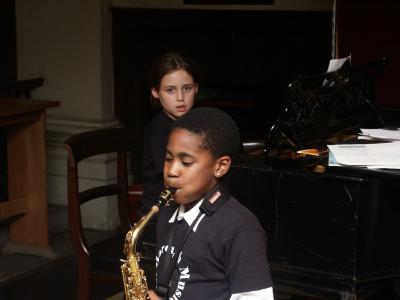 (photo: Anthony Harriott)
Parents and friends hear their work at the end of term concert. There are solo, small group and recorder group items, and the children gain great confidence in performing, besides demonstrating to parents and friends what they can do. Many pupils have progressed to more advanced music making at the Centre for Young Musicians at
Morley College
, or been offered individual lessons when they reached secondary school.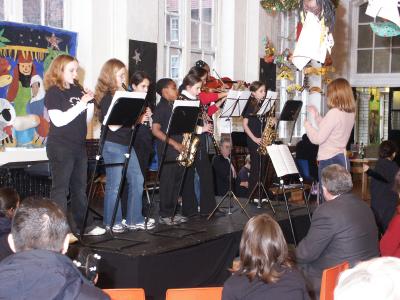 (photo: Anthony Harriott)
The Music School was set up in 1995, chiefly for primary age pupils who wished to learn an instrument but whose parents could not afford private tuition. However, funders do not seem to see that learning music is a continuous process. Once one course or programme has been offered, the funding stops, but the children want to go on learning. Unless further funds are available by March, the school will have to close or reduce its operation considerably.
Ideas for funds and support are welcome; and if you wish to hear the children perform, the concert is on Saturday 27 March at 11am at Charles Dickens School.
• Borough Music School website
• Tel 020 7525 9002