Blossom is now being reported on Bankside and further south as predicted by weather-watchers.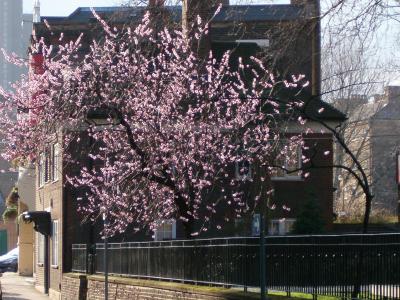 The almond tree in Christ Church Garden overlooking
Colombo Street
, which is always the first to flower in the garden, had blossom during the second week of February.
Soon after the Park Street flowering cherry trees were in blossom and daffodills have appeared in Hopton Almshouses garden.
• Free practical gardening training in bulb planting, sowing wild flowers, taking cuttings and pruning is available from Bankside Open Spaces Trust on Mondays 16 February and 1 March. Details from 020 7525 1615 or email: berni.m@pep.org.uk