Kelvin Macdonald of Bankside Restaurant has been a guest of Prince Charles at Clarence House. He was one of a small party invited in recognition of their support of a charity called Gifted and Talented.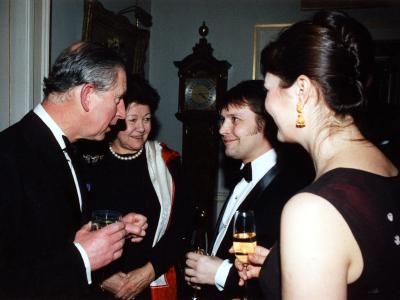 The charity exists to help gifted pupils receive the extra educational support necessary to bring out their talents.
The involvement of Bankside Restaurant in Southwark Bridge Road includes sponsorship of a minibus to transport Southwark pupils to the Prince's Drawing Academy in Shoreditch.
The restaurant will also be hosting an exhibition later in the year where drawings will be auctioned to raise funds for the scheme
Kelvin was seated opposite Camilla Parker Bowles at the dinner, who he described as warm and friendly. He also chatted to Prince Charles. "This was a once in a life-time kind of thing which I thoroughly enjoyed" said Kelvin.