The refurbishment of the Royal Festival Hall has been launched by South Bank Chairman Lord Hollick removing a section of the 53 year old boilers in the basement.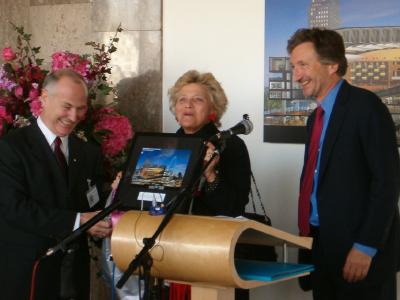 South Bank chief executive Michael Lynch and Lord Hollick present Vivien Duffield with a picture of the Royal Festival Hall.
He also announced a £5m boost to the funding from Dame Vivien Duffield's Clore Foundation.
Speaking afterwards upstairs Lord Hollick said: "The total amount is around £90m including the £71m refurbishment of the Royal Festival Hall and £19m for the extension building, landscaping and lighting of the area."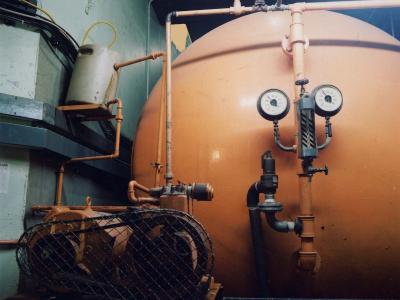 Photo: Simon Leigh
Work will begin on the controversial extension alongside Hungerford Bridge in the summer. This work and a new river frontage is due to be completed before the major refurbishment starts in July 2005. The official re-opening is planned for January 2007.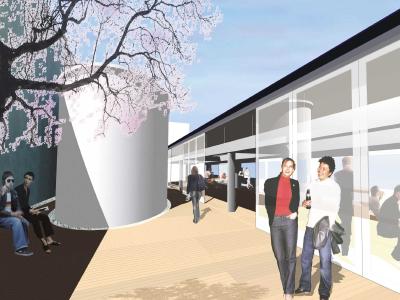 During the closure the South Bank Centre plans to present a full programme in the
Queen Elizabeth Hall
, Purcell Room and
Hayward Gallery
.