Mayor of London Ken Livingstone has launched London's St George's Day celebrations from the steps of Shakespeare's Globe.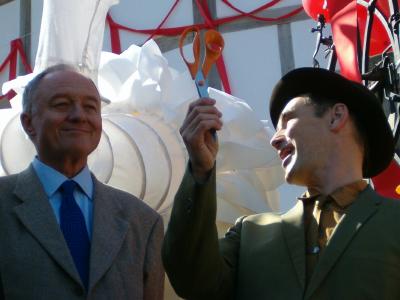 Artistic Director Mark Rylance invoked the spirit of St George and Ken Livingstone reminded the large crowd that St George is also the patron of other countries including Russia where, on an official visit to Moscow, he had seen a statue of St George with the dragon depicted as a Nazi.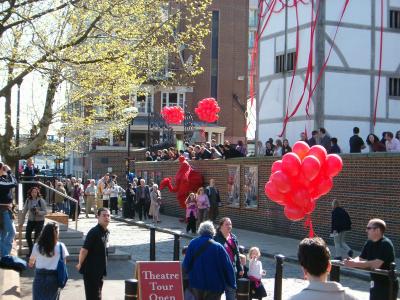 The theatre, decorated with red ribbons and flowers, and the exhibition are open for free entry on Friday 23 April which is both St George's Day and Shakespeare's birthday.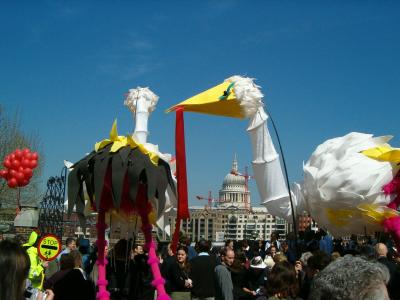 The nearby
Rose Theatre
in
Park Street
is also open admission free until 6pm. William Sutton is reciting all 154 of Shakespeare's sonnets from memory but visitors are free to come and go during the performance.
• The St George relic will be carried in procession at
St George's Cathedral
in
Lambeth Road
where there is Solemn Vespers and Mass for the patronal festival beginning at 6pm.
• On Saturday 24 April there are readings and music for Shakespeare's Birthday at 11am at Southwark Cathedral and in the afternoon at 3pm there is Sung Evensong at nearby St George the Martyr in Borough High Street, one of the oldest churches dedicated to England's patron saint.