Simon Hughes MP was among those joining in Ascension Day tower-top singing at Southwark Cathedral.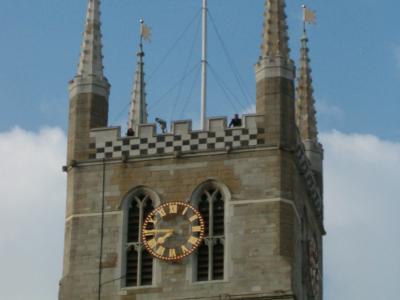 This is the first time that the custom has taken place at the cathedral. Eleven volunteers met at 7.30am on Thursday morning to follow director of music Peter Wright up 175 steps to the top of the tower.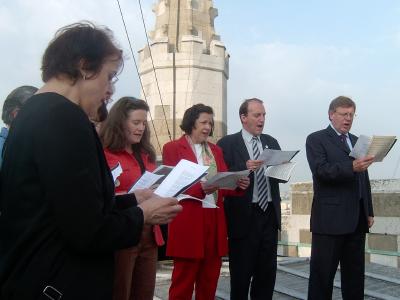 The music included Charles Wesley's
Hail the day that sees Him rise
and a Bach Chorale. Unfortunately the arrival of a refuse lorry prevented spectators on the north side of the cathedral from hearing whilst on the south side there were several commuter trains rumbling past.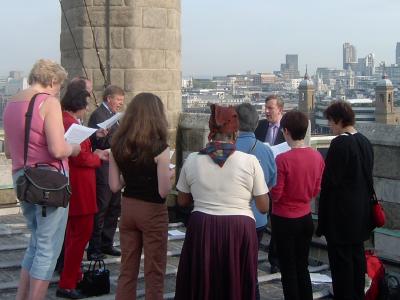 Afterwards Canon Jeffrey John celebrated the Ascension Day Eucharist in the cathedral.
• Ascension Day, forty days after Easter Day, is the spiritual high point of the year marking Christ's last resurrection appearance to the disciples when he ascended into heaven. Today is a public holiday in ten European countries.
• Tower-top singing also takes place on Ascension Day at St John's College Cambridge, St Mary's Warwick, Sherborne Abbey and St Michael's Cornhill in the City of London.
• Southwark Cathedral