Two of SE1's leading gastropubs are going head to head for the top prize in the Tio Pepe ITV London Restaurant Awards. The Anchor & Hope is defending the Gastropub of the Year award against competition from The Hartley.
ITV News presenter Mary Nightingale revealed the list of nominees at a ceremony on Tuesday.
The two SE1 gastropubs are up against competition from two City pubs – The Fox in Paul Street and the White Swan in Fetter Lane – as well as The Havelock in W13 and The Gun in E14.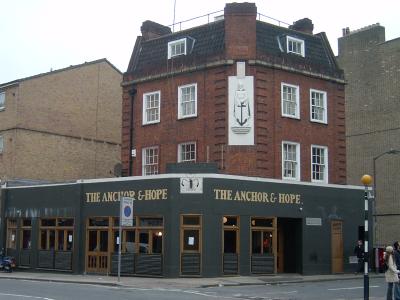 The Anchor and Hope in The Cut
The Anchor & Hope
won the title in
last year's awards
.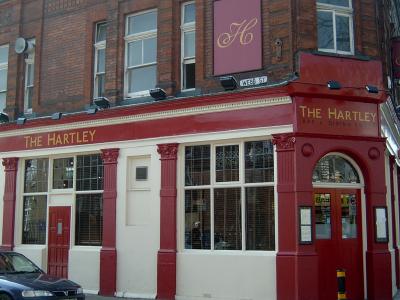 The Hartley">
The Hartley in Tower Bridge Road
The judging panel is chaired by Fay Maschler MBE and includes restaurant critics Charles Campion, Terry Durack, Tracey McLeod, Matthew Norman, Jay Rayner and Tim Atkin.
Jay Rayner recently reviewed the Hartley in the Observer Magazine but his article sparked controversy on the London SE1 forum as it appeared to suggest that the Tower Bridge Road venue served up mass-produced pre-packaged meals. In a subsequent article Rayner attributed the confusion to a "desperately unfortunate editing error" and wholehearted recommended The Hartley.
Tapas Brindisa in Borough Market is also up for the London Tonight Evening Standard Award, which is voted for by members of the public.
The winners of the Tio Pepe ITV London Restaurant Awards will be announced on Monday 4 April.