Southwark Council's assembly - a meeting of all councillors - has backed calls for the creation of 'buffer zones' at the edge of the congestion charge area.

Congestion charge signage at the Elephant and Castle, pictured on the first day of the charge back in 2003
"Ever since the idea of a London congestion charge was first mooted, Southwark Lib Dems have been lobbying for a buffer zone to ease the financial burden on local people in Kennington, Elephant & Castle and Bermondsey," commented Cllr James Gurling (Lib Dem, Newington ward), whose motion received all-party backing and was passed unopposed.
"Back then, Ken refused to consider a buffer zone for Southwark residents. Three years later he is considering one for residents in Lambeth and Wandsworth. It hardly seems fair.
"On top of this, if you use Bermondsey or Kennington tube stations you have to pay a premium to travel in to Zone 1. At the very least Zone 1 should include both these stations."
Cllr Jane Salmon (East Walworth), who seconded the motion, added: "This is purely and simply about fairness. We are going to great lengths to encourage council and social housing as well as key-worker accommodation in the Elephant & Castle regeneration. It doesn't make sense to keep the boundary where it is or make people pay extra."
"I am delighted that Council Assembly has supported our call for action and hope that the Mayor starts listening to Southwark."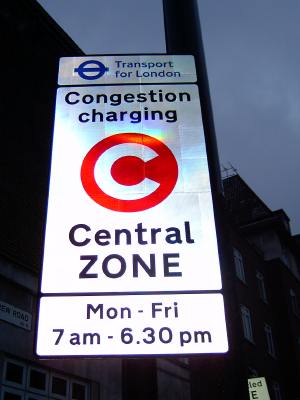 The motion in full
The full text of the motion passed by Council Assembly on 7 December 2005 is as follows:
Council notes the official Council response to the Greater London (Central Zone) Congestion Charging Order 2001, which was specifically amended to include the suggestion of a buffer zone to minimize the adverse impact on those living and working near the border.
Council further notes the Mayor of London's recent indications that he is considering extending the residents' discount zone (ie creating a buffer zone) in areas of Kennington.
Council understands that this reflects the inconvenience to residents living close to the border and the additional cost incurred conducting everyday family, social, commercial, and community activity.
Council is disappointed that, whilst this concession is a positive move for some London residents in neighbouring Lambeth, Southwark residents are continuing to lose out.
Council urges TfL to take this opportunity to reconsider establishing a buffer zone for residents in Southwark who have already been affected for almost three years.
Whilst Council appreciates that any arbitrary demarcation line will be unpopular there is a real opportunity to ease the burden which falls unfairly on residents and businesses in Southwark and who are based just outside the congestion-charging zone.
Council therefore resolves that the Executive Member for Environment and Transport and the relevant officers in our transport division work with London Assembly members to present a strong case to the Mayor of London and TfL regarding the prospect of allowing communities close to the boundary to benefit from a graduated residents' discount. As a package of public transport incentives for the area the proposals should also include the extension of the central Zone 1 to include both Kennington and Bermondsey tube stations.