Southwark-based architects Allies and Morrison have won an architectural competition to design a replacement for Elizabeth House in York Road.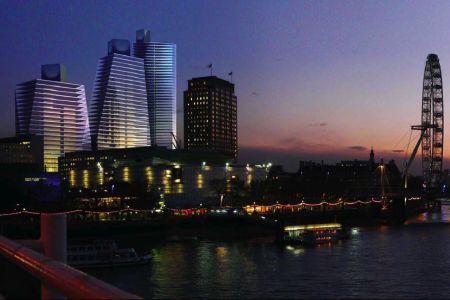 Allies and Morrison's "three sisters" design
Nicknamed "the three sisters", the concept which won the competition is made up of two office buildings and a "graceful" residential tower. The development will contribute to the London Plan objective of creating 15,000 new
jobs
and 500 new
homes
at Waterloo.
Four architectural practices – Make, Foreign Office, Allies & Morrison and KPF – were selected from a preliminary list of 12 to put forward their designs for a major new scheme. The competition followed the decision to abandon RHWL's designs for a "sail-shaped" building on the site – described at the time as "domineering, elephantine" by Graham Morrison of Allies & Morrison.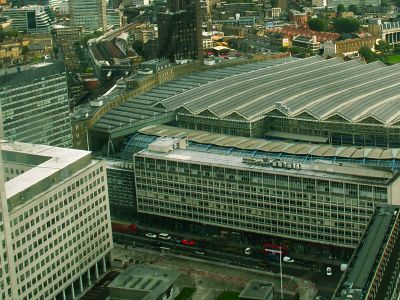 Elizabeth House">
Elizabeth House in York Road seen from the London Eye
"We were very impressed with the designs put forward. All the practices showed a commitment not only to make the most of the opportunities offered by the site, but also to resolve the complex issues it presents," said Bill Edgerley, MD of P&O Estates. "This is a once in a lifetime opportunity to create something which Londoners will be proud of and to open up the way for major improvements to
Waterloo Station
. Allies & Morrison have really taken on these challenges and were deserved winners."
Detailed design work will commence immediately with a planning application scheduled for summer 2006.
Elizabeth House currently has 240,000 sq ft offices and 20,000 sq ft retail. The site has planning consent for over 600,000 sq ft offices and 20,000 sq ft associated retail.
P&O say that last year's decision that Waterloo International Terminal would be used for domestic rail services when the International Terminal relocates to St Pancras provides an "excellent opportunity" to improve passenger access and facilities within the station.
P&O and Morgan Stanley Real Estate Fund are entering into a joint venture to develop the site. P&O Estates Ltd are retained as development managers.

---
Allies and Morrison also featured in the trade press this week with the news that they are to "oversee" construction of Zaha Hadid's design for the Architecture Foundation building on Southwark Street – thought to be behind schedule and significantly over-budget.
In a statement, the Architecture Foundation said: "The new building will be built in conjunction with Land Securities' Bankside 123 development, the major office and retail development that it adjoins. Bankside 2 and 3, currently under construction, are designed by Allies and Morrison architects and are being built by Bovis Lend Lease.
"The Architecture Foundation building will be built within the overall contract operated by Bovis in order to co-ordinate the development of this significant site. Consequently Allies and Morrison will be overseeing the construction of the Zaha Hadid design. They will be working in close consultation with Zaha Hadid Architects throughout the construction phase to ensure the successful completion of this exemplary design."