The Architecture Foundation has admitted that its new home on Southwark Street - designed by Zaha Hadid - will not be completed this autumn as planned.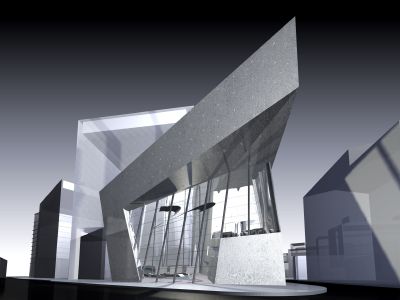 Zaha Hadid's winning design – planned for the corner of
Southwark Street
and
Great Guildford Street
– was
announced a year ago
.
The new home for the Architecture Foundation is part of Land Securities' Bankside 123 development.
In a joint statement the Architecture Foundation and Land Securities say that a planning application will be made in the "near future": "Since its inception, the AF New Building project has developed significantly in terms of both brief and architectural ambition. Land Securities is working closely with Zaha Hadid and her team to finalise the design. The cost implications of any design are, of course, part of the ongoing discussion and the budget will be finalised once stage D is complete."
According to the Architects' Journal there are suggestions that the original estimate of £2.25 million could more than double.
The building will feature exhibition space, events space, offices and a bar.
AF director Rowan Moore told the AJ: "'...it is now true that we will not complete in autumn of this year, which I am prepared to admit was always pretty over-ambitious."