Work has begun on site at 44 Hopton Street where the controversial block of flats is planned although the protest group is still pursuing ways of preventing the development.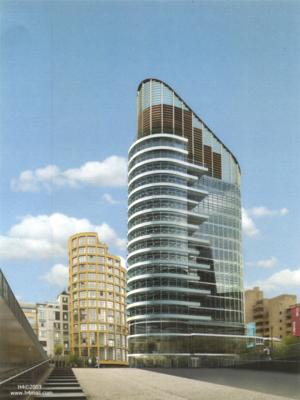 Computer generated image of the planned tower
The so-called 'Tate Tower', opposed by neighbours at Falcon Point, Bankside Lofts and Tate Modern, will replace the Victorian stables which until recent years was occupied by a paper merchant.
The original developer successfully appealed to Deputy Prime Minister John Prescott against Southwark Council's rejection of the plan. An appeal by the objectors group BROAD (Bankside Residents for Appropriate Development) to the European Court of Human Rights was rejected last month.
The 20-storey apartment tower scheme has now been taken over from London Town by Meyer Bergman. However, it is understood that the plan for a retail space on the ground floor may have to be revised due to a boundary problem on the eastern side with Tate Modern.
The total development cost is estimated at £40 million with completion scheduled for 2008.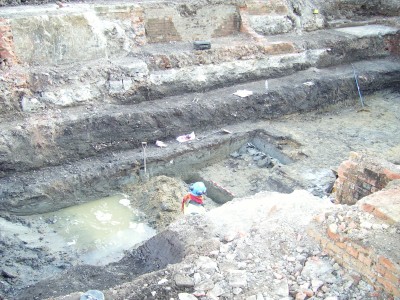 An archaeological excavation in February uncovered the bed of a stream thought to be a medieval drainage ditch belonging to the
Paris Garden
.