Southwark Council has approved two floodlit football pitches for Paris Garden.
Almost all residents living around the Paris Garden square had opposed the planning application which came from the nearby Colombo Street Centre.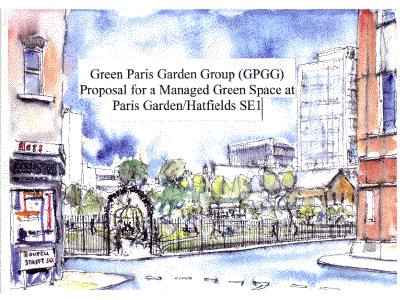 Objectors formed The Green Paris Garden Group to present an alternative plan for a managed garden.
The land, once occupied by the single storey New Musical Express buildings, has recently been cleared by owners Southwark Council leading to concern about the bird life.
Supporters of the garden scheme included Roots & Shoots, Bankside Open Spaces Trust, Waterloo Charity and Waterloo Community Development Group.
After the decision surprise was expressed by residents over the support for the scheme from Cllr Catriona Moore. Several residents claimed that most supporters of the football plan live in Lambeth's Bishops Ward rather than Cllr Moore's Cathedrals Ward.

Other residents have expressed a wish to enter into a dialogue with
Colombo Street
and Southwark Council to ensure that some green element is included in the final layout around the
Hatfields
and
Meymott Street
boundary.
• Paris Garden was known to William Shakespeare who mentioned it in his play Henry VIII.